Humanitarian aid organization Support to Life reopened its community center, Support to Life House in Istanbul Küçükçekmece, which will provide services to the Syrian refugee community and host population. The center's program, which aims to target primarily refugee families and children, is comprised of emergency needs response and psychosocial support activities as well as a variety of workshops and trainings. The program also aims to contribute to the social cohesion between the two communities by means of bringing together the old neighbors with the new.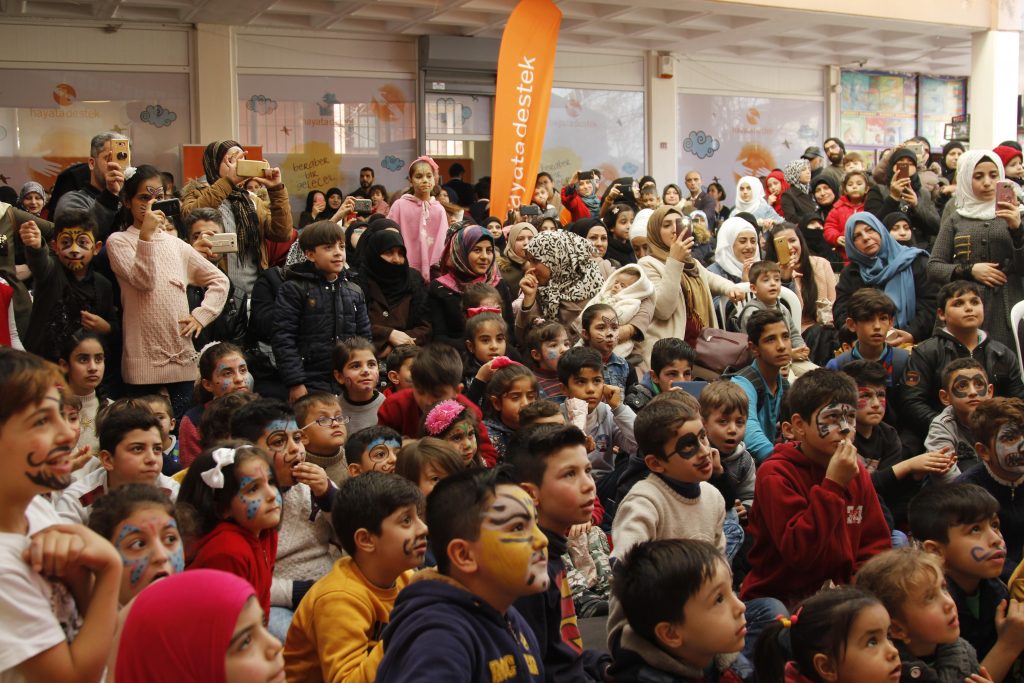 The community center, which will broaden the scope of activities under the framework of the organization's Refugee Support Program, was opened with a ceremony attended by the Istanbul Deputy Governor Halil Serdar Cevheroğlu, Küçükçekmece, District Governor Harun Kaya, German Consul General Dr. Georg Wilhelm Birgelen and Swiss Deputy Consul General Beat Schmid.
In his keynote address, Deputy Governor Halil Serdar Cevheroğlu said, "Syria's burdens are the burdens of humanity as a whole and have to be addressed with shared ownership. Thus, we expect all friends and allies to claim responsibility together with us. We are thankful for this initiative and hope that activities in wider scope will follow. We are ready to cooperate with all countries willing to support us on this issue."
Küçükçekmece District Governor Harun Kaya noted that the district Turkey has hosted refugees throughout its history. He went on saying that Küçükçekmece currently hosts more than 6,000 Syrian students and expressed his confidence that the Support to Life House will provide the best services for the refugees.
The German Consul General Dr. Georg Willhem Birgelen expressed his delight for participating in the opening ceremony. He noted, "It is our most important mission to enable the refugees to lead independent, self-reliant lives. I am thankful to all those who provide support and give their effort, and realize projects for this community center, in which a future will be built."
Swiss Deputy Consul General Beat Schmid noted in his address that, "Protection of the refugees is a challenge and a matter of concern for the world at large. The efforts of central as was as local authorities, and the support of civil society is crucial. Switzerland will continue providing support for the needs of refugees residing in Turkey."
In her address to the attendants, Support to Life Director Sema Genel Karaosmanoğlu said that Support to Life is conducting humanitarian aid work and striving to support the lives of refugees and while doing so, is acting with impartiality and neutrality. She continued, "Now it is time to build a shared future and make Turkey a second home for our Syrian friends. This precisely is the raison d'etre of our Support to Life House."
With the support of German Federal Ministry for Economic Cooperation and Development (BMZ), Swiss Agency for Development and Cooperation (SDC), Save The Children International (SCI), United Nation High Commissioner for Refugees (UNHCR) and Action Against Hunger (ACF), the center will be offering community-based protection as well as livelihood support activities.
The community center aims to support to lives of vulnerable groups and will follow a regular activity program five days a week, Monday to Friday.