When There is Bread and Butter…
Standing tall on one's legs and keeping head above water is definitely precious for everyone. For Şenay who got a divorce from her husband and came to Turkey from Bulgaria 5 years ago, having a job is not just about putting bread on the table, it is also about believing in herself again, taking care of her son, going out in public, being able to dream… "I am living with my family, I am divorced. I had difficult times. I retired into my...
Devamını oku
Opportunity Without Prejudice
Erhan is one of the participants of the short-term employment project in İstanbul, which we initiated to breathe life into financial state of vulnerable populations especially during the pandemic. Erhan, who was rejected in job interviews several times on the grounds of his disability after a work accident, says that he is psychologically and financially relieved and more hopeful for the future. The 39 year-old Erhan is one of the...
Devamını oku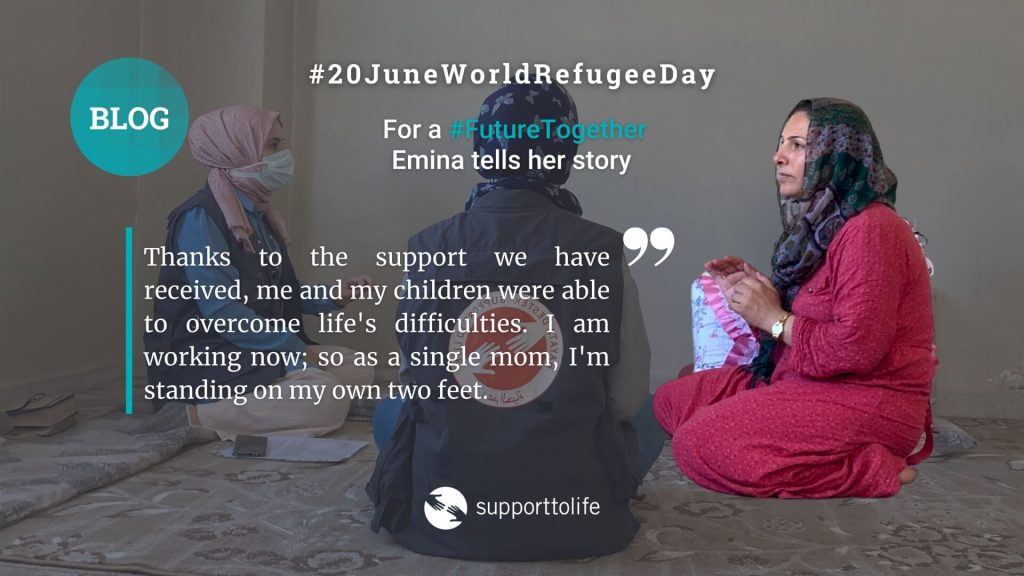 Safe At Last, Emira Stands On Her Own Feet
A single mother, Emira works hard to meet the needs of herself and her children. Moreover, she has the self-confidence of being a part of a circle of solidarity. This is the story of Emira, a story of perseverance and hope from Syria to Şanlıurfa despite all difficulties. My name is Emira*, I was living in the Ayn al-Arab region of Syria with my husband and children. I would like to tell you my story. It is a story so full of different and...
Devamını oku