The 'Right to Life' is the most basic and inalienable human right. However, those who have to leave their country to claim their right to life may have to pay a heavy price for it. Our corporate communication expert Çiğdem Güner tells the story of John*, a Nigerian refugee living in Diyarbakır.
Istanbul experienced the heaviest snowfall in its recent history in late January 2022. The temperature dropped below zero, the city surrendered to white, life almost stopped. While the cold of snow was fresh in our memories, sad news from Edirne reminded us that winter, which we complained about for "stopping normal life", sometimes actually costs life: 19 refugees froze to death on the border. Unfortunately, this was not the first news we heard.
I heard this life-death struggle firsthand in an interview I conducted in Diyarbakır. I would like to tell you the story of John. His Journey started in Nigeria and led him to Iran, then Turkey.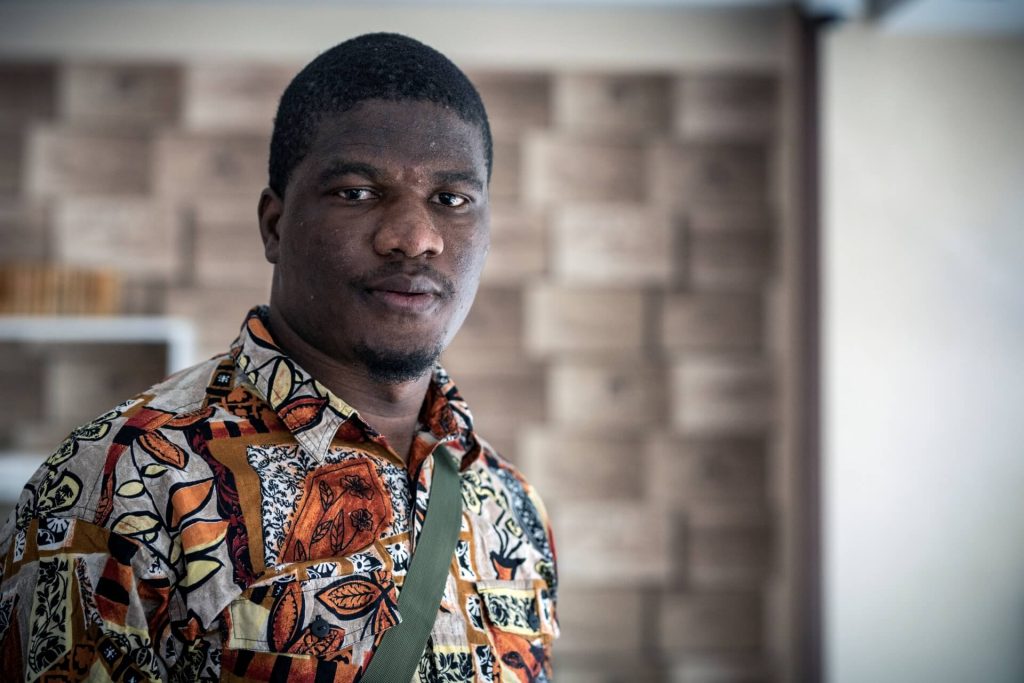 John is a 26-year-old lively young man. After graduating from university, he works as a researcher on environmental science for two years. He likes all sports, but most of all, football. John's dreams are limitless, but when he looks at the future in his country, all he can see is violence and the desire to escape.
Violence, terrorism and kidnappings have increased in the recent years, and the deepening economic bottleneck in this security dilemma have deeply affected the lives of millions of people in Nigeria. John explains that his hopes for his country were further dashed after his father, a police officer who was on duty during a protest, was shot dead. John decides to leave his country in November 2020 due to the Boko Haram terror, the unceasing protests in the streets, the armed conflicts, and the added financial difficulty. He goes first to Chad from Nigeria and then to Iran via Egypt. His aim is to reach Turkey and transit to Europe from there.
At the end of December 2020, he enters Turkey through the border with Iran together with others. His journey through a mountainous region in difficult climatic conditions is not easy to describe. They make several attempts to cross the border. Their biggest fear is getting caught by the Iranian police. They focus on crossing the border to Turkey. And they do cross. During the journey John gives his jacket to a little boy, shivering because of the cold. When a pregnant woman completely loses her strength, he carries her. He starts feeling a tingling feeling in his hands and feet from the cold, but he does not care. When the group manages to reach Van on the other side of the border. John's hands and feet are frostbitten, bruised, aching. He has lost feeling in some fingers.
John doesn't go to the hospital in Van for fear of being deported, because he does not have an identity card. He wraps his hands and feet tightly and continues his way. When he arrives in Diyarbakır, his health situation gets worse. John vaguely remembers those moments: "Where did we arrive by bus, was that Istanbul, who were the people around me? I never knew. I remember it like a dream. I was so tired, that is all I remember, I was never that tired in my life."
Someone who sees his injuries at the Diyarbakır bus station understands that John is fighting for his life and takes him to the hospital. He receives emergency care. His fingers and toes are amputated to prevent gangrene. Thanks to the 8-month treatment, John overcomes the disease without getting his hands and feet completely amputated. However, since he has no identity record, he faces problems in continuing his treatment in the post-emergency period. In March 2021, Support to Life teams help him receive international protection status and gain access to health care.
He can complete his treatment in the hospital. However, John needs help after this severe trauma and health problems in a country he does not know and cannot speak the language. Support to Life teams apply to relevant public institutions, obtain the necessary permits and place John in a nursing home for the disabled. In order to obtain a functional prosthesis, non-governmental organizations are contacted. At the same time, necessary documents are sent to the Ankara Directorate General of Migration Management to ensure John is admitted to a third country, and the application process is started. During this process STL also helps him get in touch with his family. John can finally inform his mother that he is alive. "I left my country thinking I am healthy, strong, I will work hard for a better life, I will earn my living. Wanting to earn a living by working where one can walk on the street without fear should not require such a heavy price," he adds.
John is one of the 84 million forcibly displaced people around the world today for fear of their lives. Many of them pay a heavy price for survival. That is exactly why we, as Support to Life, continue to work for a dignified life for all. The support provided to John is part of a project funded by European Union Humanitarian Aid, implemented by STL as a partner of Diakonie Katastrophenhilfe, a Germany-based humanitarian organization, with the aim of ensuring refugees in Turkey access their basic rights and needs.
*Our beneficiary's real name was changed to protect his personal rights.
Çiğdem Güner
Support to Life Corporate Communication Expert